WARNING: THIS PRODUCT CONTAINS NICOTINE. NICOTINE IS AN ADDICTIVE CHEMICAL
**FREE SHIPPING ON ALL U.S ORDERS**
TN DISTRO: GIMI BY FLUM MASTER DISTRO
GiMi by Flum: 8500 Disposable 5%
Display Box Count - 5
Approximately 8500 Puffs
SMART - Hidden Screen Indicator
SLEEK - More Compact, More Puffs
SHINE - Elegant Mirror Design
Try Your Gimi Today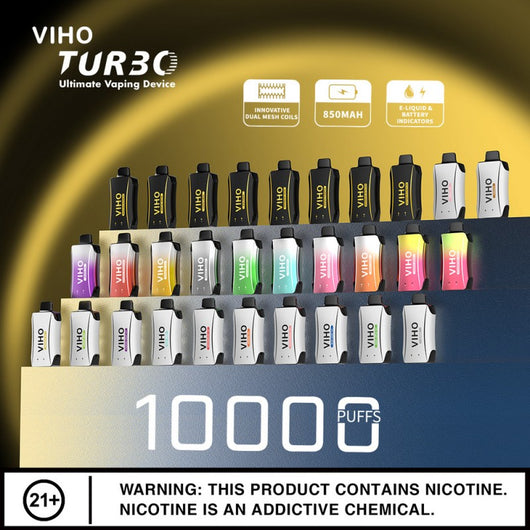 8 NEW FLAVORS IN VIHO TURBO
Try the newest 10,000 puff disposable at the sole provider in the USA- TN Distro!
Try VIHO today
GRUMPY OLD BASTARD RATED #1 JUICE FOR 8 YEARS
BEST SELLER AT EJUICE CORNER
NEW FLAVORS, NEW PRICES. 100ML+ FAVORITES
DISPOSABLE MYSTERY DROP: HOTTEST SELLER
Picky chooser? Try up to 60 disposables for as low as $3 when you try our mystery drop!
New products are being included every month so you will never run out of variety.
Try The Disposable Mystery Drop Now